The calendar says it's three weeks until summer starts, but that's a terrible falsehood. The DC metro summer has rolled its smoggy smothering self across the region, bringing heat advisories and color-coded air quality warnings.
As an adult, summer means that my antiperspirant wears out before I reach the Metro station and I spend my lunch breaks in the office instead of outside inhaling VOCs. As a child, summer in Rhea County meant a week at Cumberland Springs Bible Camp, each day packed with swimming, sports, and the fellowship of rambunctious kids.
I hate swimming and sports and fellowshipping with rambunctious people.
Each year, I participated in a correspondence course on how to be a good Christian kid, in leiu of camp fees. The mailings were Jack Chick-style cartoons of children learning about Jesus and making good choices. While I knew that we didn't have any money for camp, I always felt like we were cheating, since at the end of the course were instructions on how to become a Christian and a fill-in-the-blank on whether we had just accepted Jesus. I had accepted Jesus two years before I was old enough to start going to camp. I thought that if I didn't say that I had accepted Jesus because of the course, the people at the camp would think I was a freeloader. But lying about accepting Jesus would have to be the worst lie ever. And I didn't want them to think that I was a hard-hearted heathen, either, so I carefully filled in the blank informing them that I was already a Christian. They could call and tell us, I figured, if they didn't want me coming to camp because I was already a Christian.
There were many experiences at Cumberland Springs that burned themselves into my memory, like the time that all the kids hated me because I made my team lose at volleyball, and the time that all the kids hated me because I made my team lose at kickball, and the time that I didn't use the bathroom for two days because there was a gigantic spider right above the toilet and finally I peed in my shorts. But the goofiest trauma coming out of the summer camp experience was the scorpions.
http://farm4.static.flickr.com/3578/3558210828_41427936c1.jpg
Most people don't know that East Tennessee has scorpions. They live up in the mountains and are prone to crawling up out of the sink while you're brushing your teeth or swarming across the bathroom floor while you're stepping into the shower. Nobody was ever stung at camp, but one night another girl pulled her nightgown down over her head and screamed when she was pinched by a scorpion that had been chilling out in the nightgown.
There were also copperheads and rat snakes. But that part of camp I liked. I LOVE snakes.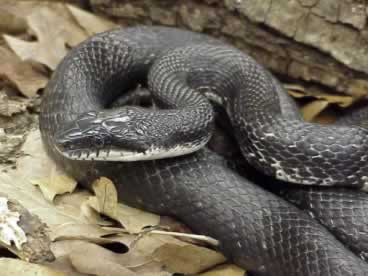 http://www.bio.davidson.edu/projects/tate/Black%20rat%20snake.jpg